Archive for September, 2009
I dislike this b*tch as much as I dislike Sarah Palin. No joke, she's absolutely irritating, and yes – she makes a good play against Vanessa Rousso – but she got killer lucky.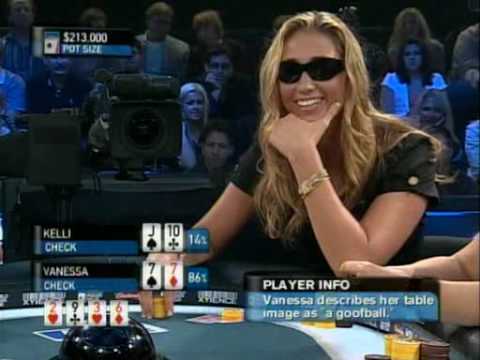 Vanessa played great at this Ladies Night World Poker Tour Final Table, and I guess she just got a bit unlucky in this hand…
Bad play, good result. DONKAMENTS.
You are currently browsing the Ship it, Fish! blog archives for September, 2009.
Archives

Recent Posts

Recent Comments